On August 31, 2017, Wang Wenbin, deputy director of the State-owned Assets Supervision and Administration Commission of the State Council, met with Barbara Jia Qi, chairman of the British Institute of Directors, and his party.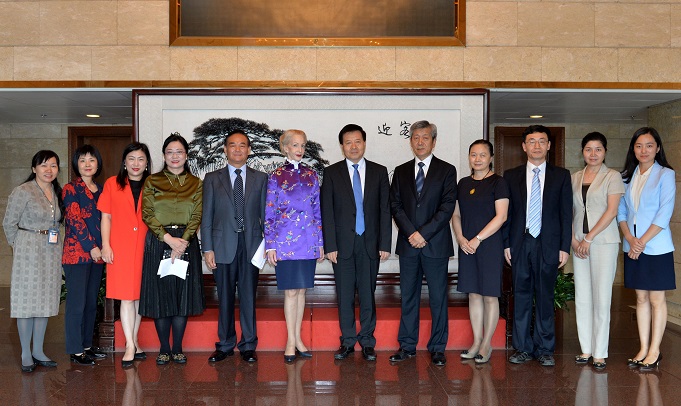 Wang Wenbin welcomed Jia Qi and his party. He said that since the establishment of the SASAC, it has been focusing on strengthening the standardization of board building. After more than ten years of exploration, the standardization of the board of directors has been continuously improved, and the corporate governance system has been gradually improved. The British Institute of Directors has a wealth of practical experience in the field of board construction, which has an important reference for the SASAC and central enterprises. The SASAC hopes to further strengthen cooperation with the British Institute of Directors in corporate governance and board building of central enterprises.
Jia Qi expressed appreciation for the achievements made by the SASAC in promoting corporate governance and the construction of the board of directors in recent years, and shared the experience and practices of the British Institute of Directors. service.
Responsible comrades from the SASAC Reform Bureau, the First Enterprise Administration Bureau, the International Bureau, the Association's Party Construction Bureau, and the Chinese Enterprise State-owned Property Rights Trading Institutions Association accompanied the meeting.